The Five Fashion Brands From Gucci to Burberry That Have Faced Scandals – Newsweek
Balenciaga is the latest fashion house to find itself at the center of controversy.
In November 2022, the brand released an advertising campaign on Instagram that featured images of children holding teddy bears dressed in bondage. After receiving floods of criticism, Balenciaga apologized and removed all traces of the campaign.
However, just hours later, Balenciaga had to make a second apology for another campaign that featured images of Supreme Court opinion in the Ashcroft v. Free Speech Coalition child pornography case.
Balenciaga joins other big designers including Gucci, Burberry and Dolce & Gabbana in making a major blunder.
Newsweek has taken a look at some of the biggest scandals in the fashion industry.
The Five Fashion Brands From Gucci to Burberry That Have Faced Scandals
1. The Gucci Straightjacket Protest
In 2019, the Italian luxury brand Gucci faced a protest against one of their own models on the runway during Milan Fashion Week.
Model Ayesha Tan Jones staged a protest against the look she was given to display on the runway, a white ensemble that resembled a "straightjacket".
Jones wrote on her palms in black ink "mental health is not fashion," which she held up on the runway.
Jones later posted a video of her protest on Instagram with the statement: "As an artist and model who has experienced my own struggles with mental health, as well as family members and loved ones who have been affected by depression, anxiety, bipolar and schizophrenia, is hurtful and insensitive for a major fashion house such as Gucci to use this imagery as a concept for a fleeting fashion moment."
"It is in bad taste for Gucci to use the imagery of straight jackets [sic] and outfits alluding to mental patients, while being rolled out on a conveyor belt as if a piece of factory meat.
"Presenting these struggles as props for selling clothes in today's capitalist climate is vulgar, unimaginative, and offensive to the millions of people around the world affected by these issues."
After the show, Gucci posted on Instagram: "Uniforms, utilitarian clothes, normative dress, including straitjackets" were included in the show "as the most extreme version of a uniform dictated by society and those who control it."
They also added the looks, designed by the company's creative director Alessandro Michele, wouldn't be sold.
2. The Burberry Noose Hoodie
Fashion house Burberry had to apologize after debuting their latest Autumn/Winter 2019 collection during London Fashion Week.
One of the looks included a brown hoodie with rope ties hanging from its neck. The jumper was designed by Burberry Chief Creative Officer Riccardo Tisci.
Model Liz Kennedy, who took part in the show, said her family has been impacted by suicide and that seeing the jumper during her fitting left her feeling "extremely triggered".
She wrote on Instagram: "Suicide is not fashion" adding: "It is beyond me how you could let a look resembling a noose hanging from a neck out on the runway."
Kennedy also mentioned the "horrifying history of lynching" that the noose shape represented.
Following the backlash, Burberry removed the product and all images relating to it.
In a statement to HuffPost UK, Burberry CEO Marco Gobetti said in a statement:
"We are deeply sorry for the distress caused by one of the products that featured in our A/W 2019 runway collection Tempest.
"Though the design was inspired by the marine theme that ran throughout the collection, it was insensitive and we made a mistake."
Tisci added: "I am so deeply sorry for the distress that has been caused as a result of one of the pieces in my show on Sunday."
"While the design was inspired by a nautical theme, I realize that it was insensitive. It was never my intention to upset anyone. It does not reflect my values nor Burberry's and we have removed it from the collection. I will make sure that this does not happen again," CNN reported.
3. D&G Racism
Dolce & Gabbana founders, Domenico Dolce and Stefano Gabbana have found themselves at the center of several controversies over the years for making racist, homophobic and misogynist comments.
However, in 2018, D&G came under fire for posting a series of videos on Instagram, Facebook, and Twitter profiles, as well as its Sina Weibo account in China, featuring a Chinese model with her eye intentionally narrowed.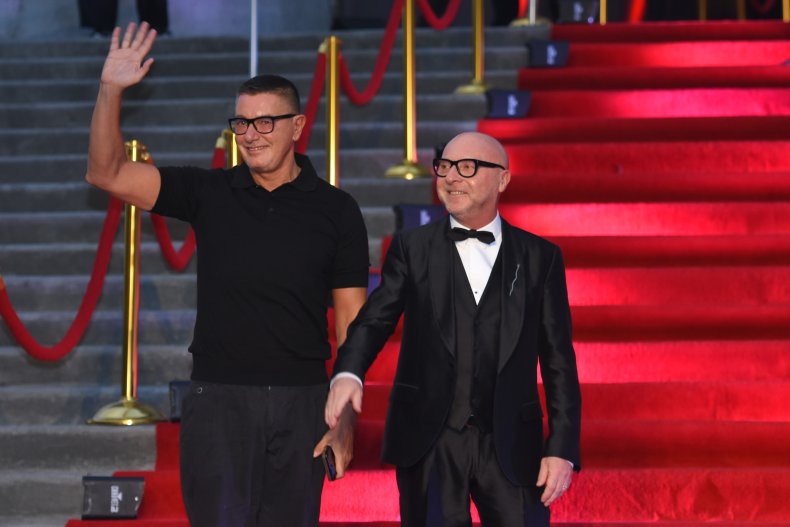 The video also saw the model attempting to use chopsticks to eat Italian food, with the video's narrator speaking in a condescending manner with sexual undertones.
After receiving backlash from their followers and critics, D&G pulled the campaign and issued a video apologizing.
They said in the video, Dolce said: "We have always been in love with China. We love your culture and we certainly have much to learn. That is why we are sorry if we made mistakes in the way we expressed ourselves."
Gabbana added: "We will never forget this experience and it will certainly never happen again. From the bottom of our hearts, we ask for forgiveness."
Despite their apology, D&G continued to find themselves in hot water over the incident, when offensive and racist comments and messages were allegedly found to exist on Gabbana's social media accounts.
Both Dolce and Gabbana said their brands and their own social media profiles had been hacked after the comments became public knowledge.
4. Victoria's Secret
In 2018, former Victoria's Secret Chief Marketing Officer Ed Razek hit headlines for all of the wrong reasons.
In a conversation with Vogue in November 2018, he made the controversial comment that Victoria's Secret would not cast transgender models because the show is "a fantasy". He also stated audiences had "no interest" in seeing plus-size models on the runway.
In the new #MeToo era, the public backlash was hard to ignore, with calls for him to resign.
He later apologized in a statement posted on Victoria's Secret social channels, admitting his comments were "insensitive."
In early August 2019, Victoria's Secret hired its first transgender model, Valentina Sampaio, but Razek resigned in late August 2019, after facing constant public criticism for his remarks and pressure from shareholders and consumers to change the brand image.
in February 2020, The New York Times published an in-depth investigation of Victoria's Secret, Razek and Victoria's Secret founder Les Wexner, reporting that Razek "presided over an entrenched culture of misogyny, bullying, and harassment".
Razek has denied all of the allegations made against him.
5. Bstroy Gun Violence Sweatshirts
NYC street-wear brand Bstroy faced backlash in 2019 after debuting a selection of bullet-ridden sweatshirts.
Male models were also seen strutting down the runway sporting sweatshirts that read "Columbine" "Marjory Stoneman", "Virginia Tech" and "Sandy Hook", the sites of the deadliest school shootings in U.S. history.
In 1999, 13 people were killed at Columbine, 32 were killed at Virginia Tech in 2007, 26 were killed at Sandy Hook Elementary School in 2012, and in 2018, 17 were killed at Marjory Stoneman Douglas High School.
Instantly, Bstroy received criticism online, including from relatives of school-shooting victims and survivors.
In an email to Today, Bstroy owners Brick Owens and Duey Catorze explained the inspiration behind the collection, called SAMSARA.
They said: "We wanted to make a comment on gun violence and the type of gun violence that needs preventative attention and what its origins are, while also empowering the survivors of tragedy through storytelling in the clothes.
"Also built into the device is the fact that our image as young, black males has not been traditionally awarded credit for introducing avant-garde ideas. So many people have assumed our message to be lazy just because of what they've been taught about black men. These hoodies were made with all of these intentions in mind, and to explore all of these societal issues. Not just the surface layer of gun violence in schools but also the different ways that we relate to each other and the dated ideas that still shape the assumptions we make about each other."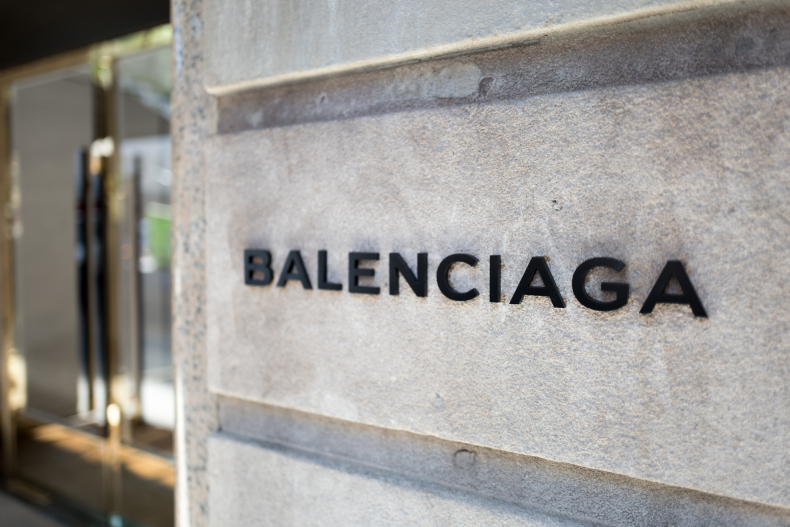 Copyright :