Expert Says Kate Middleton and Meghan Markle Are Relying on … – Showbiz Cheat Sheet
Royal ladies who are out and about in the public eye always look so fashionable, and fans pay close attention to what they wear.
According to a style expert, there's one big fashion trend we've seen on the Princess of Wales (formerly known as Kate Middleton), as well as Meghan Markle, and a number of other royals that we'll continue to see them sporting this year. Here's what that is and why the women need to wear it to "keep themselves relevant."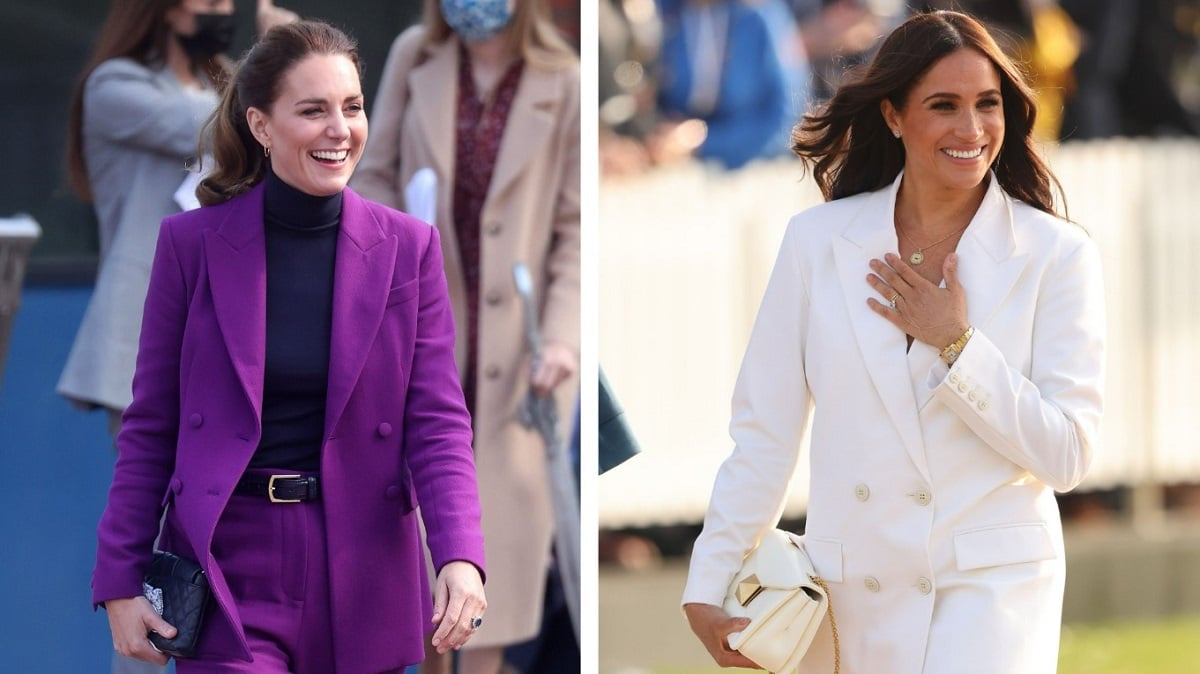 The trend the ladies have been rocking
Pantsuits for working women have been popular for several years as Prince William's wife has attended plenty of events rocking the look. But in 2022, another way to wear the attire got a boost when Meghan Markle donned a white suit that featured an oversized blazer at a reception for the Invictus Games. The Duchess of Sussex paired her $3,800 all-white suit with her wedding shoes and earrings.
Express noted that several European royals have tried the trend too including Queen Maxima of the Netherlands who wore a loose-fitting green belted suit recently, and Queen Letizia of Spain has been photographed sporting the oversized suit trend on more than one occasion. Crown Princess Victoria of Sweden and Princess Charlene of Monaco have both been seen in the modern-business look as well.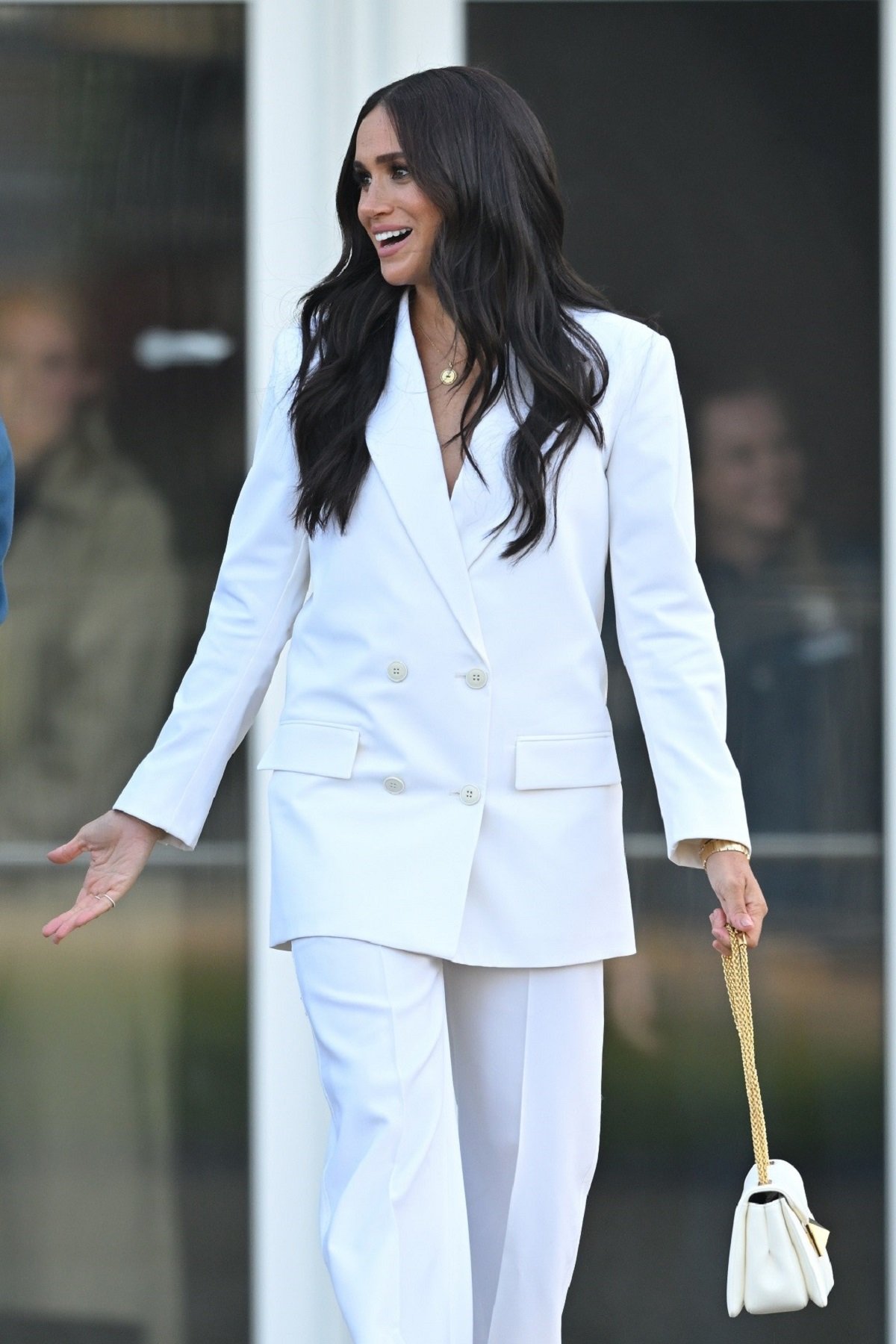 Expert says Kate, Meghan, and other royals are wearing it to 'keep relevant'
Celebrity stylist Miranda Holder said there's a reason the ladies are all opting for this trend and it's to keep themselves relevant and looking business-like at the same time.
"This aesthetic works perfectly for the royal woman as the on-trend silhouette keeps them relevant and fashion-forward," Holder told the Daily Mail.
She added: "The very nature of the suit being traditionally intended as business attire, means they are appropriately dressed for the gravitas of whatever their schedule throws at them."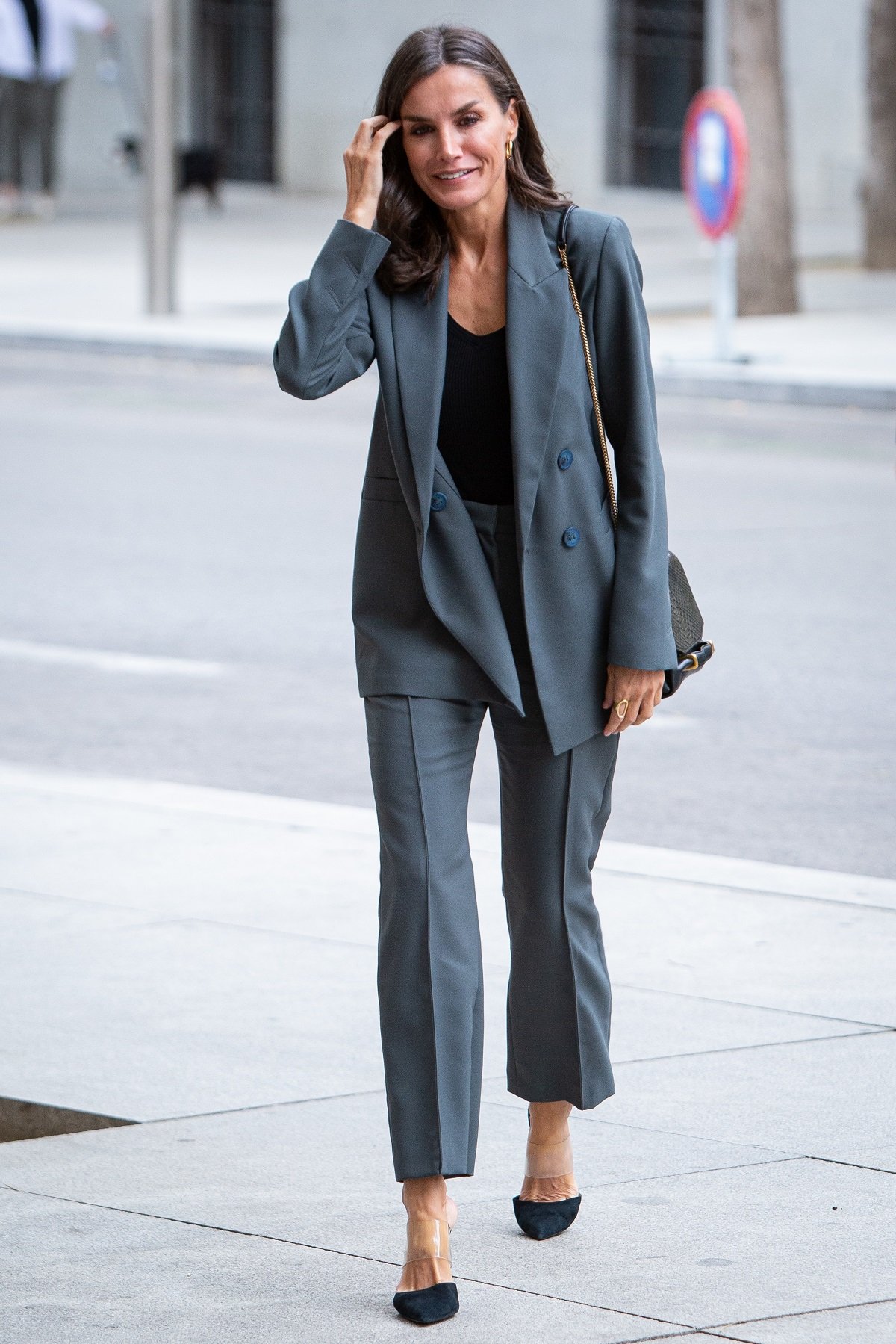 Why the palace won't be releasing info on the Princess of Wales' outfits anymore
The Princess of Wales is one of the biggest fashion icons in the world but Palace officials recently decided that there shouldn't be so much focus on what she wears anymore.
Express reported that "Kensington Palace officials have begun refusing to give details on Kate's outfits amid frustration that so much media coverage is focused on what she wears.
"Until recently, they always gave the Princess of Wales' outfit details for every official engagement, except those such as visits to farms or gardens where she wore very casual clothes. But now they are routinely refusing to say unless it is a hugely glamorous occasion such as a film premiere or state event or overseas visit where she is deploying fashion diplomacy by wearing items designed in the host nation."
Copyright : https://news.google.com/__i/rss/rd/articles/CBMie2h0dHBzOi8vd3d3LmNoZWF0c2hlZXQuY29tL2VudGVydGFpbm1lbnQvZXhwZXJ0LXNheXMta2F0ZS1taWRkbGV0b24tbWVnaGFuLW1hcmtsZS1yZWx5aW5nLWZhc2hpb24tdHJlbmQtc3RheS1yZWxldmFudC5odG1sL9IBAA?oc=5