Noteworthy Fashion Exhibitions Around The World To See In 2023 – Augustman Malaysia
A fresh new year means a new programme for museums in the world's greatest fashion capitals. From the key events of 1997 at the Palais Galliera in Paris to a Karl Lagerfeld tribute at the Metropolitan Museum of Art in New York, here are the five must-see fashion exhibitions for 2023.
The most noteworthy fashion exhibitions around the world in 2023
'Christian Dior : Designer of Dreams' at the Museum of Contemporary Art, Tokyo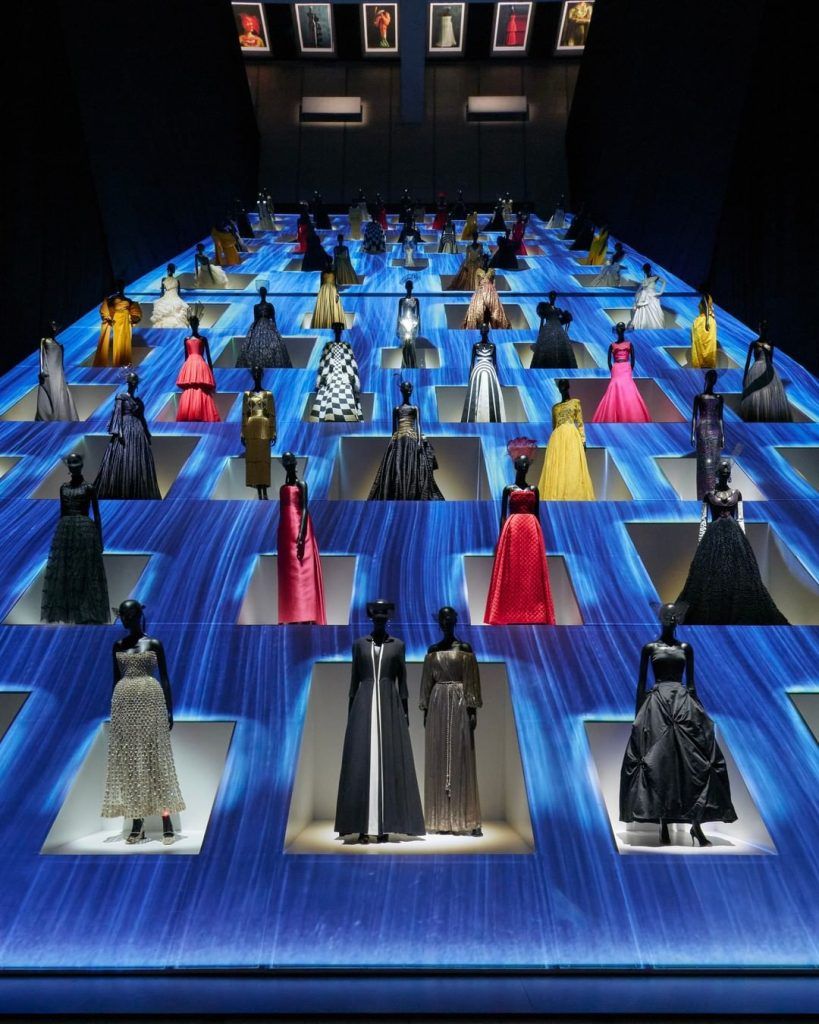 After Paris, London and New York, this retrospective devoted to Christian Dior has just landed in Tokyo, focusing exceptionally on the close ties between Dior and Japan. The exhibition explores the great couturier's influences, as well as his passion for gardens, and his most emblematic creations, such as the Bar suit, synonymous with the New Look.
Here, the show's scenography has been specifically designed to pay tribute to Japanese culture. But that's not all, as visitors can also admire haute couture creations and accessories designed by the creative directors who succeeded Christian Dior, including Yves Saint Laurent, Marc Bohan, John Galliano and Maria Grazia Chiuri.
'Christian Dior : Designer of Dreams' runs until May 28, 2023 and more details can be found here.
Museum of Contemporary Art, Tokyo, 4-1-1 Miyoshi, Koto-ku, Tokyo 135-0022 Japan
'1997, Fashion Big Bang' at Palais Galliera, Paris
The famous Y2K years have been an endless source of fashion inspiration since the beginning of 2022, but it is nevertheless 1997 that is considered a pivotal year in fashion. A "Big Bang," as Vogue Paris called the spring-summer 1997 haute couture season, which the Palais Galliera will retrace in an exhibition opening March 7. Visitors will be able to look back on collections that have become cult favorites, such as 'Body Meets Dress, Dress Meets Body' by Comme des Garçons, while retracing the emergence of a new generation of artistic directors who have become industry heavyweights today, such as Hedi Slimane, Stella McCartney and Nicolas Ghesquière. The show also takes in a host of significant events, such as the opening of the French capital's legendary Colette concept store. All of this is accompanied by no less than 50 outfits, plus videos and archive documents.
'1997, Fashion Big Bang' runs March 7 through July 16, 2023, and more details can be found here.
Palais Galliera, Paris Fashion Museum, 10, Avenue Pierre Ier de Serbie, Paris 16e
'Karl Lagerfeld: A Line of Beauty' at the Metropolitan Museum of Art, New York
Unusually, the Metropolitan Museum of Art has chosen to dedicate its major spring exhibition to a single fashion designer, Karl Lagerfeld. This exceptional retrospective will take the form of a tribute to the designer's creative genius, as well as to his personality, through no less than 150 creations, accompanied by sketches by the great German couturier. From his work methodology and creative process to his drawings and relationships with his closest collaborators, visitors will be able to explore all aspects of the designer's work throughout his career, spanning Balmain, Patou, Chloe, Fendi, Chanel and his own label. As every year, the Costume Institute exhibition will be launched by the most coveted red carpet event, the Met Gala, for which guests will all wear creations conceived by Karl Lagerfeld or related to the theme.
'Karl Lagerfeld : A Line of Beauty' runs May 5 through July 16, 2023, and more details can be found here.
The Met Fifth Avenue, 1000 Fifth Avenue, New York, NY 10028
'Gabrielle Chanel. Fashion Manifesto' at the Victoria and Albert Museum, London
After Palais Galliera in Paris, it is the Victoria & Albert Museum's turn to host this retrospective dedicated to Gabrielle Chanel. This is the first British exhibition entirely dedicated to the work of the French fashion designer, and, for the occasion, the V&A will present rare creations from its own collection. In total, more than 180 outfits will be on display at the museum, along with jewelry, accessories, cosmetics and perfumes. All of this is designed to highlight the evolution of Gabrielle Chanel's iconic style, as well as her career path up to her final collection in 1971.
'Gabrielle Chanel. Fashion Manifesto' runs September 16, 2023, through February 25, 2024, and more details can be found here.
V&A South Kensington, Cromwell Road, London SW7 2RL
'Mode et Sport [Fashion and Sport]' at the Musée des Arts Décoratifs, Paris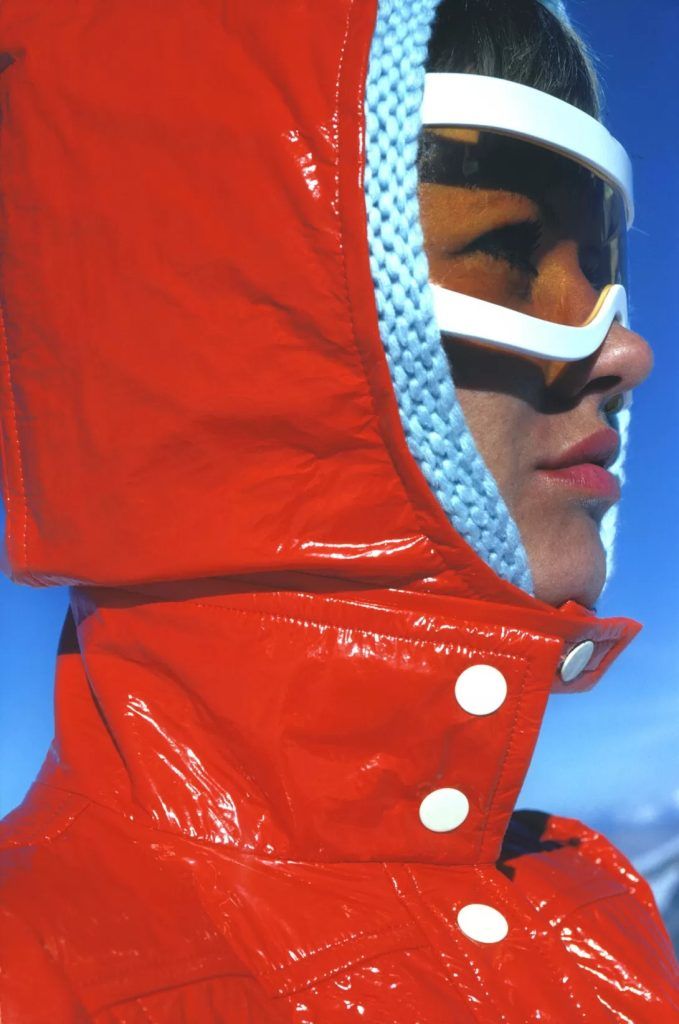 With the 2024 Paris Olympic Games approaching, the French capital's Musée des Arts Décoratifs has chosen to explore the close, and ever more frequent, links between the worlds of fashion and sport. Clothes, accessories, photographs, paintings, posters and videos will be installed in the nave of the museum to demonstrate the connection between these two seemingly distant worlds, from Antiquity to the present day. Sportswear, whether designed and/or used for sport or for everyday life, will be the focus of this show, spotlighting pieces including 19th century tennis dresses, the emblematic yellow jersey of Tour de France cyclists, and the Lacoste polo shirt, as well as more recent collections including sneakers and logo clothing, plus the now ubiquitous sports and fashion collaborations.
'Mode et Sport' runs from September 20, 2023, through April 7, 2024, and more details can be found here.
Museum of Decorative Arts, 107, rue de Rivoli, 75001 Paris
(Main image: Dior; Featured image: Dior/ Daici Ano/ Instagram)
This story was published via AFP Relaxnews
Copyright : https://news.google.com/__i/rss/rd/articles/CBMiYmh0dHBzOi8vd3d3LmF1Z3VzdG1hbi5jb20vbXkvc3R5bGUvZmFzaGlvbi9pbXBvcnRhbnQtZmFzaGlvbi1leGhpYml0aW9ucy1hcm91bmQtdGhlLXdvcmxkLWluLTIwMjMv0gFmaHR0cHM6Ly93d3cuYXVndXN0bWFuLmNvbS9teS9zdHlsZS9mYXNoaW9uL2ltcG9ydGFudC1mYXNoaW9uLWV4aGliaXRpb25zLWFyb3VuZC10aGUtd29ybGQtaW4tMjAyMy9hbXAv?oc=5