Grazia USA Shutters, Marc Jacobs' Three Minute Runway Show, Harper's Bazaar Celebrates Drag Stars, And More!
Grazia USA is reportedly closing
According to sources, Grazia USA is ceasing its operations. The news was reported in the Monday edition of Lauren Sherman's Line Sheet newsletter via Puck. Those familiar with the situation told Sherman that Dylan Howard, CEO of Pantheon Media Group, informed staff this week that the closure is effective immediately. Howard or his media company have not yet issued an official statement, nor has current editor in chief J Errico. Italy-based Grazia remains a weekly publication in its native Milan with almost 100 years of history in the city. Additional editions include the United Kingdom, Bulgaria, France, India, and many more. The US print and digital arm launched in early 2021 as a licensing agreement between owner Mondadori and Howard's Pantheon, with a Hamptons-focused 'Grazia Gazette' following that summer.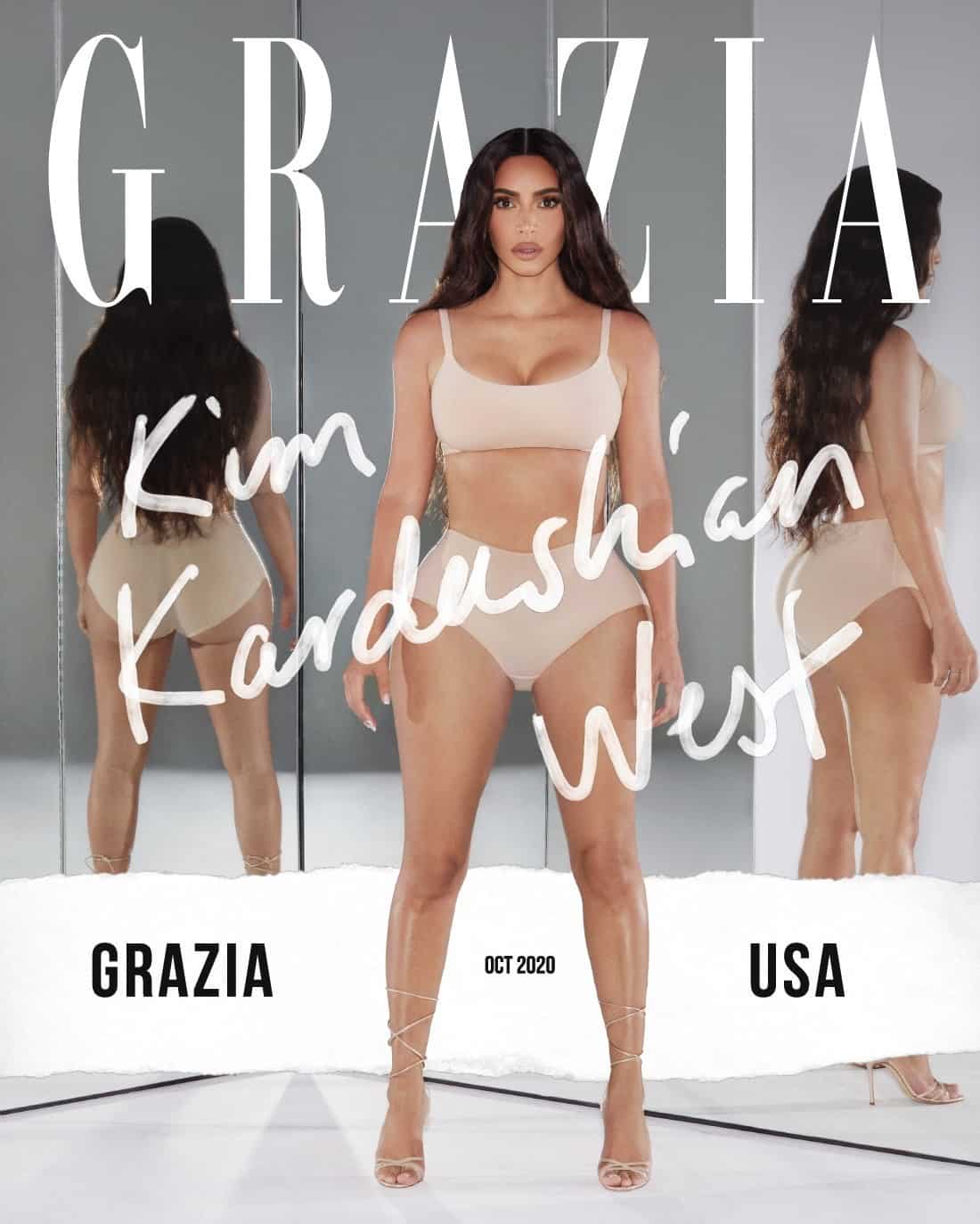 Marc Jacobs showcased his Fall Winter '23 offering in record time 
Marc Jacobs may have once been notorious for his shows starting ultra late (while tardiness is part and parcel of the schedule during fashion week, more than a 40 minute delayed is considered a deal breaker, let alone two hours), but last night when the designer showcased his Fall Winter '23 collection, it was a complete 180. Instead, the whole thing was over in three minutes flat, after models hit the runway all at once and did two finale-style walks. The show spoke to our consumption habits, and how the breakneck speed of the digital age has exacerbated how we inhale fashion—think of it an IRL realization of the videos we usually see on Instagram Stories sped up to triple time. On that note, ChatGPT and OpenAI were enlisted to create the show summary, utilizing language we're used to seeing in the context of a collection, but still coming across devoid of any heart and soul when regurgitated on the page. Was it eery? Yeah, you could say that. As for the clothes, which were captured as normal by runway photographer pre-show thankfully, they nodded to a pre-dot com era world, with Eighties-reminiscent styling and silhouettes. As if to drive his point home that we've become overfed by fashion, Jacobs opted for a sparing use of color across a neatly-edited assortment of 29 looks that still managed to have something for everyone (a sequin mini for you, an androgynous suit for you.) The irony? By bombarding us with what we've become use to in our carpal tunnel-inducing scrolling habits, it was a welcome reminder to slow down, Zoom in, chew, and digest.
Images: Courtesy
Ryan McGinley photographs influential drag artists for Harper's Bazaar
As drag queens are increasingly coming under threat and being politically weaponized, Harper's Bazaar enlisted some of the most prominent names in the scene for a special digital cover and fashion editorial. Alexander Chee explores how drag influences popular culture, language, fashion, beauty, and expression while Shawn Larkin styles Kevin Aviance, Serena Tea, Beaujangless, Sasha Velour, Plastique Tiara, Sasha Colby, and Miss Fame in an array of Moschino, Christian Cowan, tkkt in a Ryan McGinley-lensed shoot. In the accompanying feature, Chee questions: "Do you really want child protective services called by a 'concerned neighbor' if you let your children paint their nails or yours in some way considered inappropriate to gender? Do you want librarians living in terror? The freedom you feel now to sit in the sun as children wear tutus and butterfly wings, glitter on their cheeks, regardless of gender, dancing and singing—that was bought in part by a drag queen you've never met, in a city you'll never visit."
Subscribe to our newsletter and follow us on Facebook and Instagram to stay up to date on all the latest fashion news and juicy industry gossip.
Freya Drohan is The Daily's fashion director; overseeing digital industry and news coverage, as well as luxury fashion market content for the various print editions. Follow her on Instagram and Twitter @freyadro
Read more:
Grazia USA Shutters, Marc Jacobs' Three Minute Runway Show, Harper's Bazaar Celebrates Drag Stars, And More!