Charlotte Bickley Shares Her Must Have Summer Pieces
Welcome to the best and my personal favorite fashion season: Summer! Why is Summer my favorite season to dress you may ask… sooo many reasons to dress up and down of course! Your Summer '23 wardrobe requires a range of different trends and today I'm here to highlight my favorite finds exclusively from MyTheresa.com. And I had a little help from I had a little help from Tiffany Hsu, Chief buying officer of Mytheresa to include her top favorite picks. Whether you're jetting off to the Hamptons or Europe, going to a destination wedding, or just a guest at a summer party, let's break down how to be the most stylish for Summer!
Starting off with a brand you'll be seeing a lot more of, Roberta Einer. I personally am obsessed with every item from this brand. What I love about this dress is not only does it hit the crochet mark (a big trend this summer), but also this electric green color does so much good for so many different skin tones and hair coloring.
ROBERTA EINER, Ali cotton knit mididress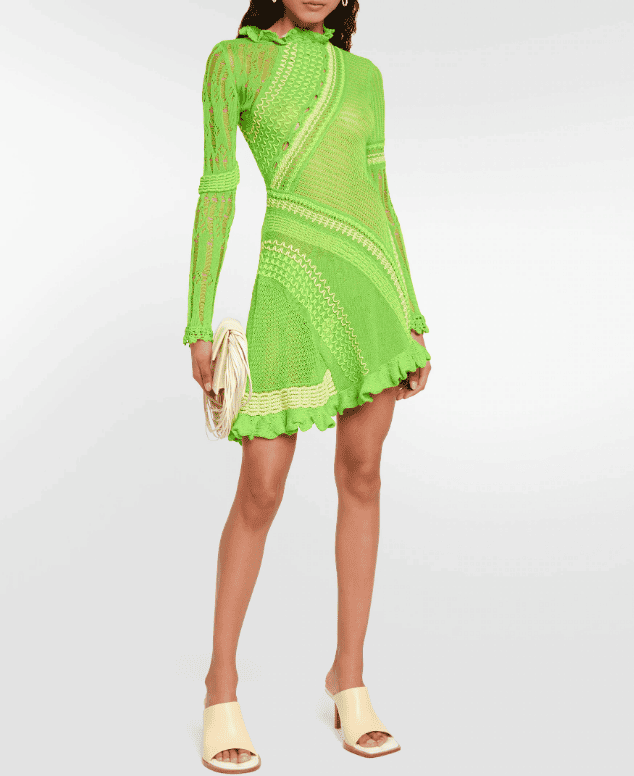 In the theme of 'quiet luxury' with an emphasis on thoughtful shopping and investment pieces… you'll need a white tank you can rely on! I found this WARDROBE.NYC x Hailey Bieber white tank, which will be your perfect summer staple.
WARDROBE.NYC x Hailey Bieber, HB cropped cotton-blend tank top
*** Tiffany's Pick
CBO find! A number that both Tiff and I agreed on, from the "it" girl brand of summer, Loewe. This loewe bag is so versatile being able to wear with a strap for day but also carry as a tote to the beach. You can't go wrong with this purchase.
If you want to make an entrance this summer and also be on trend, red is your color. I found this Monot dress guaranteeing you as best dressed for any summer events you might have. The cutouts are sexy without being tacky, and not to mention I found this number on sale!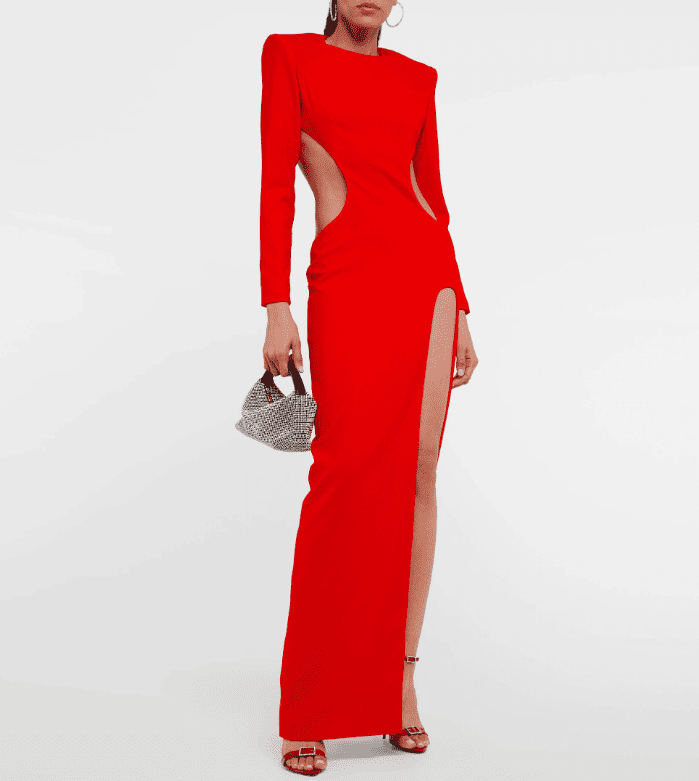 Loving this Jean Paul Gaultier striped mini skirt. Whether you wear with a white-cropped button down or pair back to the white tank above this skirt speaks for itself. Dimensional flowers on clothes are a trend that keeps reoccurring and I'm here for it! You could easily dress up with a pair of bright colored heels or simply pair with a good flat.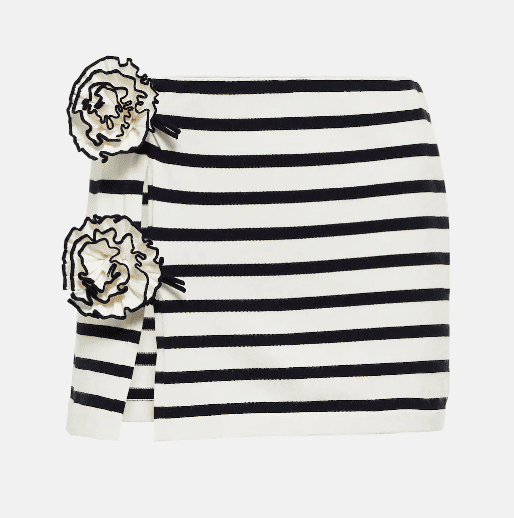 This mini dress from ROTATE is so fricking cute! All Hampton goers it's a known fact you need a white staple and this one just does the trick. The floral embroidery is so elegant from the front and then the back has that low dip making it also a hot fit! Any of my soon to be brides could also wear this for some event surrounding their wedding!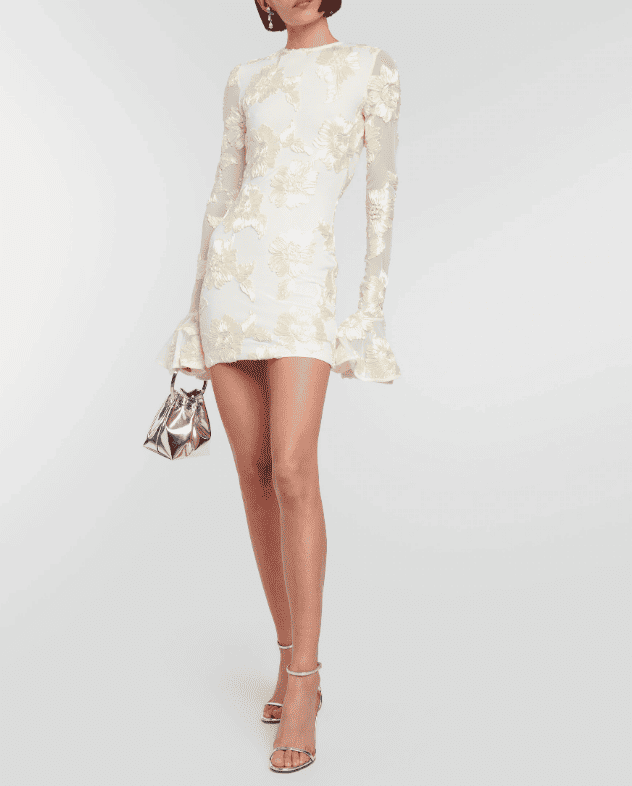 These Jimmy Choo heels are the needed heel for your summer wardrobe. There is something so dainty and sexy to the shoe with the little heart charms. The shoe linked is the higher version but for my girls who don't love a high high heel there's also a mid heel and a flat version of this shoe. These "polly pocket" shoes as coined by Audrey Peters, one of my favorite influencers, says these are a MUST have.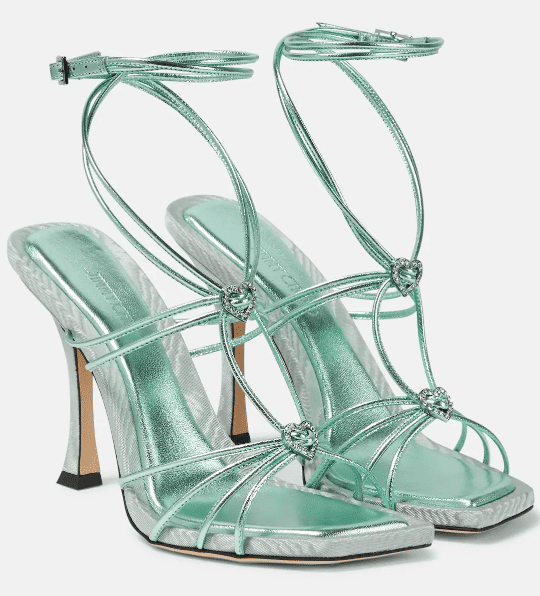 Pucci is always understanding the hot girl summer assignment! I found this adorable cotton beach cover up with the signature Pucci print- it could be worn over a bikini or worn as a headscarf, which is also a trend we keep seeing!
Because everyone needs a button down as a summer staple. This Frankie Shop beige one is the perfect find. Wear as pictured with jeans or even jean shorts, pair back to the white tank above and the white toteme shoes below and you got the summer off duty vibe!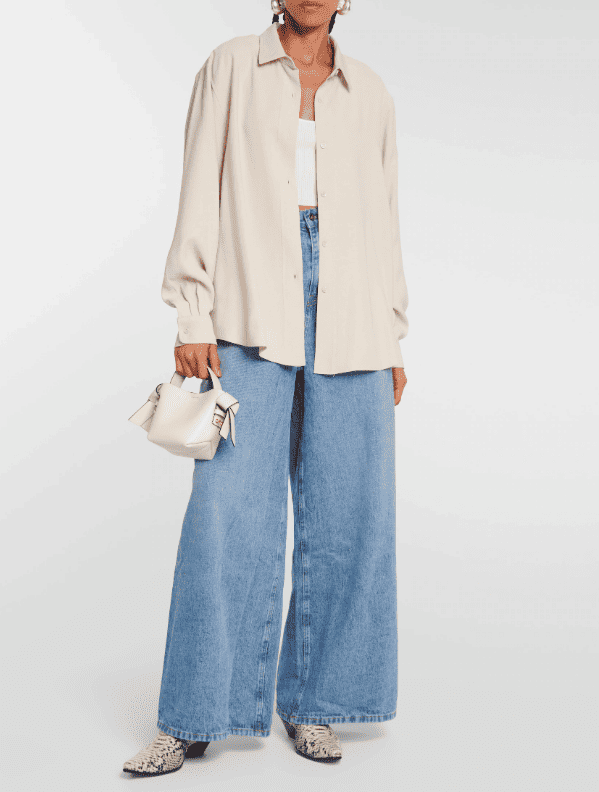 Loving this skirt from DVF. This print was seen on the chicest Talita, you can really stand out with this number for a cute Hamptons lunch or even for a boating day in Europe. Pair the skirt back to a black or white top and the straw Altuzarra bag,  so so perfect!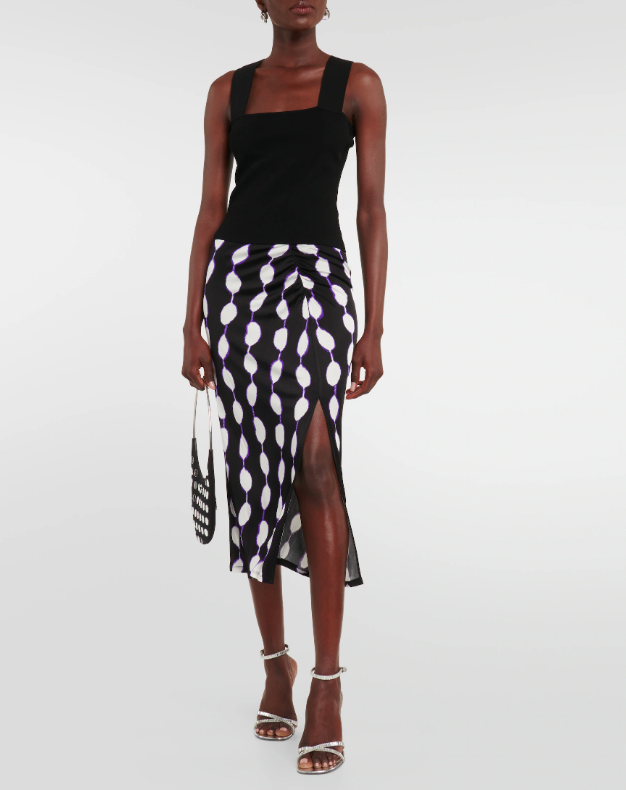 Loving this brown number from Staud. It's the perfect color to compliment your summer color, and the material is super flattering. You can wear with a pair of heels or just simple flats and gold jewelry.
Loving these Attico x Linda Farrow sunnies. The pop of green is all you need to top off a look. Also this frame shape works for lots of different faces, and bonus another sale item!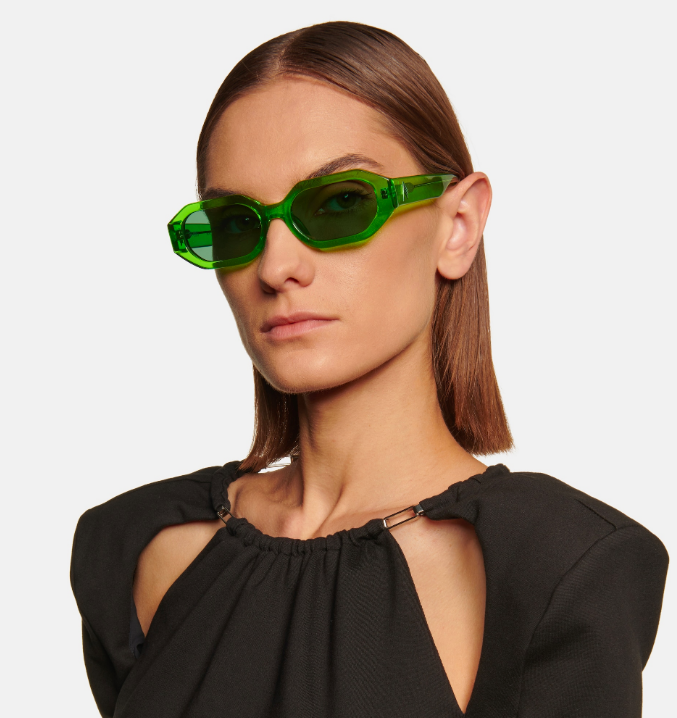 You always need a great handbag for summer. This raffia shoulder bag from Altuzarra is giving me YSL vibes but for a quarter of the price. This bag is a perfect everyday bag with jean shorts or even could be worn with an evening fit.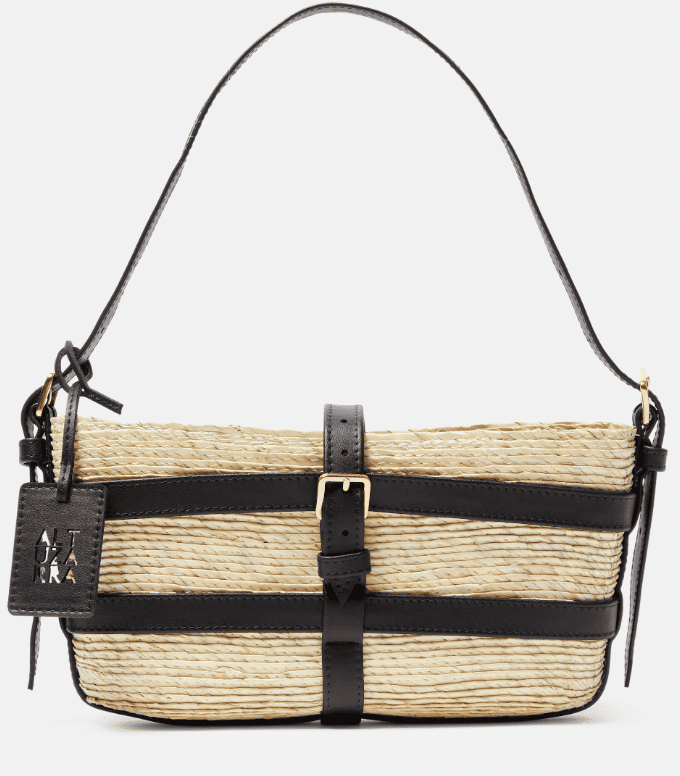 To continue on the minimalist vibes… everyone needs a good pair of wide legged pants and I love these Frankie Shop ones! The khaki color can pair back to so many things and it's just an easy way to elevate a basic outfit.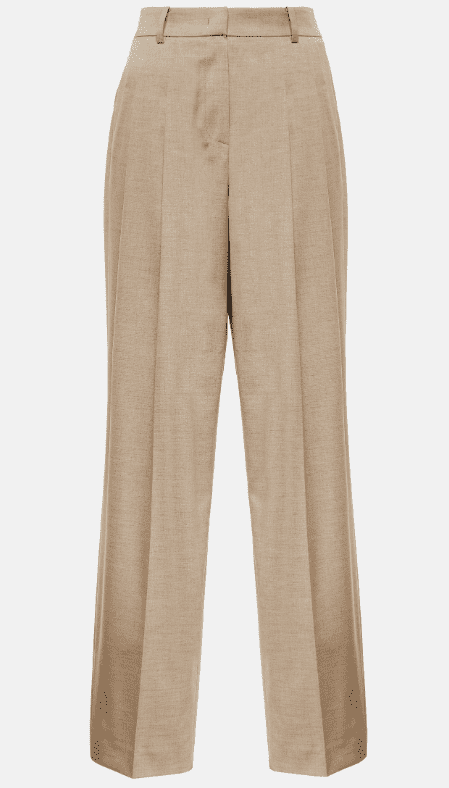 *** Tiffany's Pick
This adorable semi sheer dress from Aya Muse is a perfect number to either dress up or dress down. You can very easily wear this over a bikini for a day time fit, but also love how it is styled on the site. This one has been added to my cart for sure!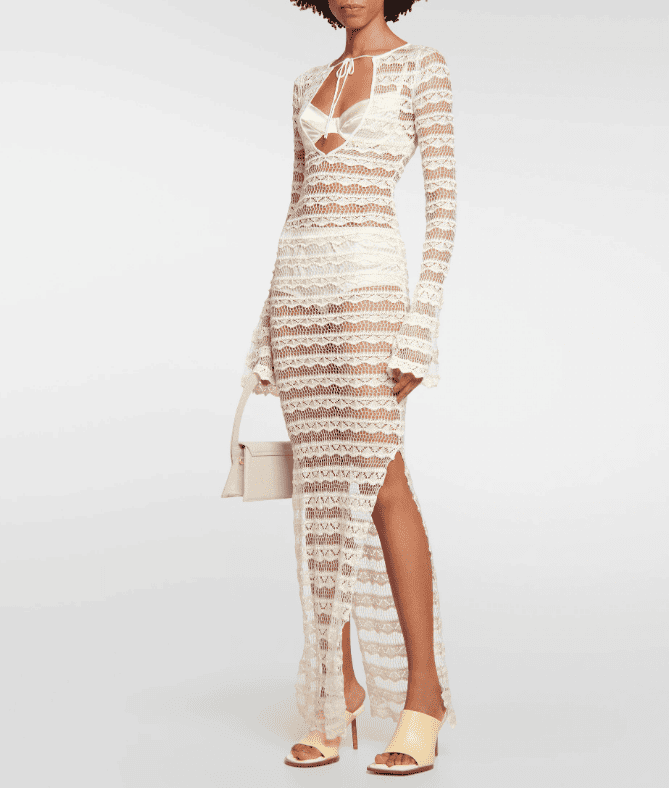 I'm obsessed with JPG at the moment, its having a real comeback. All there items are super sexy with fun patterns for summer. This bikini is so cute and highrise without being too much coverage. Trust this will flatter so many different body types. Pair it with the dress above as a coverup, and the green Attico sunnies and you're good to go!
If you didn't follow Sofia Richie Grainges honeymoon fits, she was rocking some looks! I found this Rodarte number she wore in gold and bonus its on sale!!! The embellished starfish is the highlight of the dress and its ode to sea creatures makes it a perfect dress for summer… it's giving major chic mermaid vibes. If you want to wear to a party with heels or with a pair of flats like Mrs. Grainge this dress speaks for itself.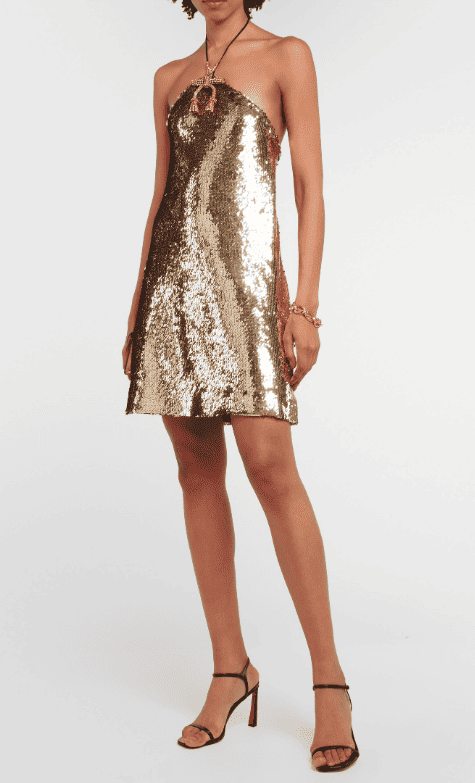 Next on the list these Tote Me white sandals which are so cute and an absolute no brainer for your summer wardrobe. They will go with so much and can pair back to a lot of different looks on this list.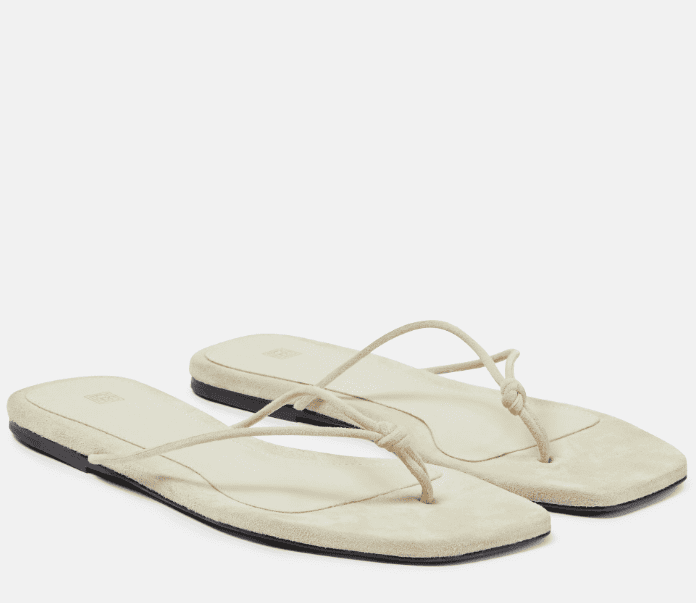 And last on my list … I love this hot pink number from Blu Marine. The one shoulder is super sexy and not to mention the hot pink color is a vibe. For any summer frock or attending a wedding this is a #1 pick and you can pair back to the cute Jimmy Choos above.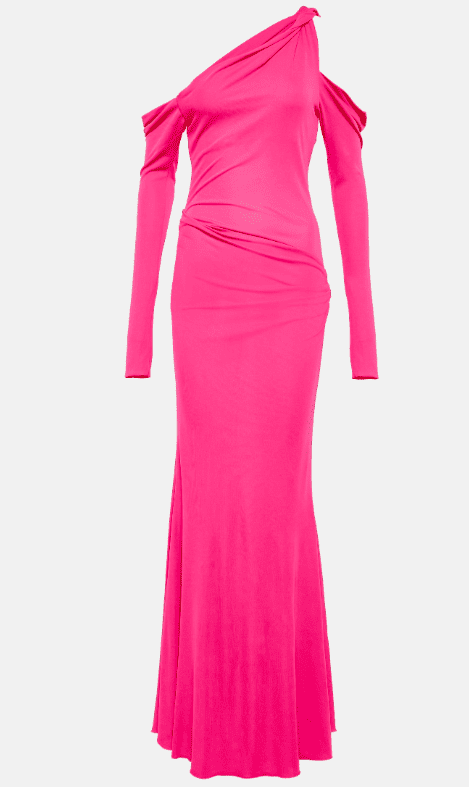 Read more:
Charlotte Bickley Shares Her Must Have Summer Pieces