They fit my narrow face perfectly and are extremely lightweight.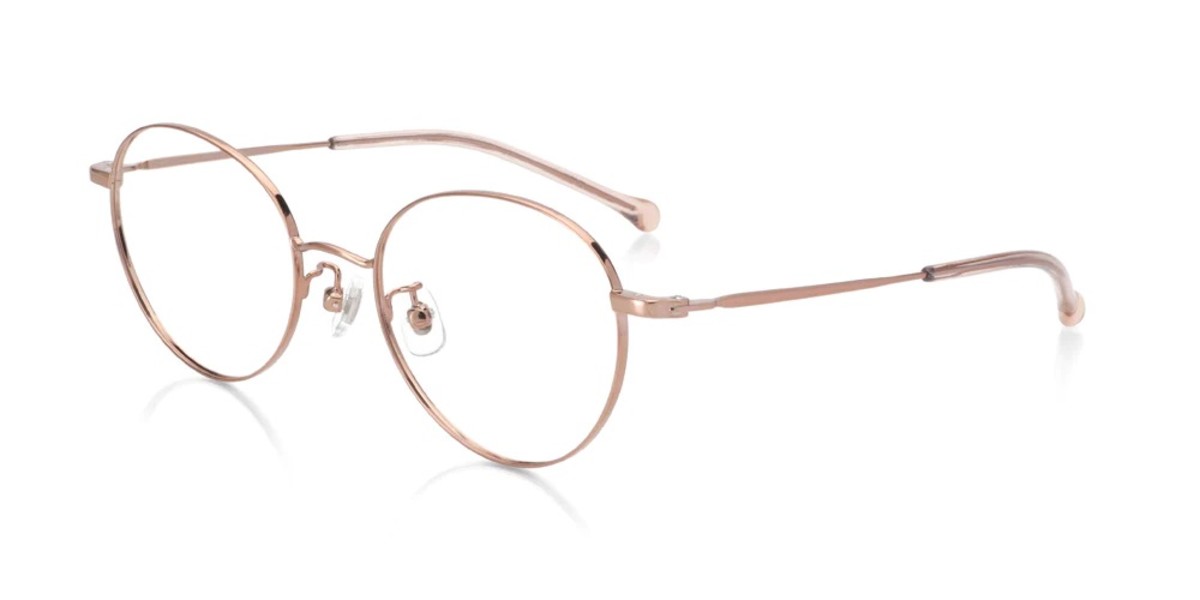 Editors' Picks are the Fashionista team's true (#notspon) fashion and beauty obsessions, handpicked by professionals who see it all.
I started wearing glasses in seventh grade, to see the whiteboard at school. When it became clear I would also need vision correction to drive, I switched to contacts and basically never looked back, only wearing my glasses first thing in the morning and right before bed. Anytime they're on my face for longer than a couple of hours, I start itching to take them off — that is, until I tried my first pair of thin, metal frames, which came courtesy of the Japanese eyewear e-tailer Jins.
The brand gifted me a pair of my choosing, and I was especially intrigued by its wide (almost overwhelming) range of options tailored to specific face and nose shapes. I have a very small head, and it can be difficult to find frames that don't slide right off of it and/or overwhelm my face. Jins' Rim Narrow style causes neither of these issues, thanks to its narrow fit and adjustable nose pads. I was actually hesitant about the nose pads given their tendency to cause headaches and weird skin indentations, based on sunglasses I've worn in the past, but I've had zero problems with these, presumably thanks to their adjustability, and the fact that the frames themselves are exceptionally lightweight.
Obviously, function is key when it comes to glasses, especially if they're going to be worn for long periods of time, but the aesthetic is also a big priority, at least for me. I love this pair's copper hardware and minimalist design; they feel right in line with my preference for simple, dainty jewelry.
I really put my glasses to the test last week, when I forgot to order more contacts before my supply ran out. I wore them for three days straight without issue, including to my interview with Emma Chamberlain, who told me I looked chic.
Jins Rim Narrow 020 in Copper, $140, available here
Please note: This item was gifted. In no way does this affect our editorial decision-making.
Never miss the latest fashion industry news. Sign up for the Fashionista daily newsletter.
Subscribe to Our Newsletter
Copyright : https://fashionista.com/2023/05/jins-glasses-rim-narrow-review